Adam Herring
|
Posted on
Thursday, December 1, 2011 at 9:53AM
We here at FabberForge are excited to announce a new feature: Designer Spotlight
Our first designer spotlight goes to Dizingof.
Dizingof, also known as Asher Nahmias, is from Israel. In 2009 he stumbled upon Shapeways.com, a Dutch 3D printing service. Inspired by what he saw, he began tinkering with 3D design & 3D printing.

He started out designing cool accessories for Apple iDevices and had some great success selling them. Elaborate dice designs became his next passion, designing over 300 of them.
Dizingof now creates some very exciting and intricate "Math Art" models. 3D printing has allowed wild mathematical concepts to take physical form.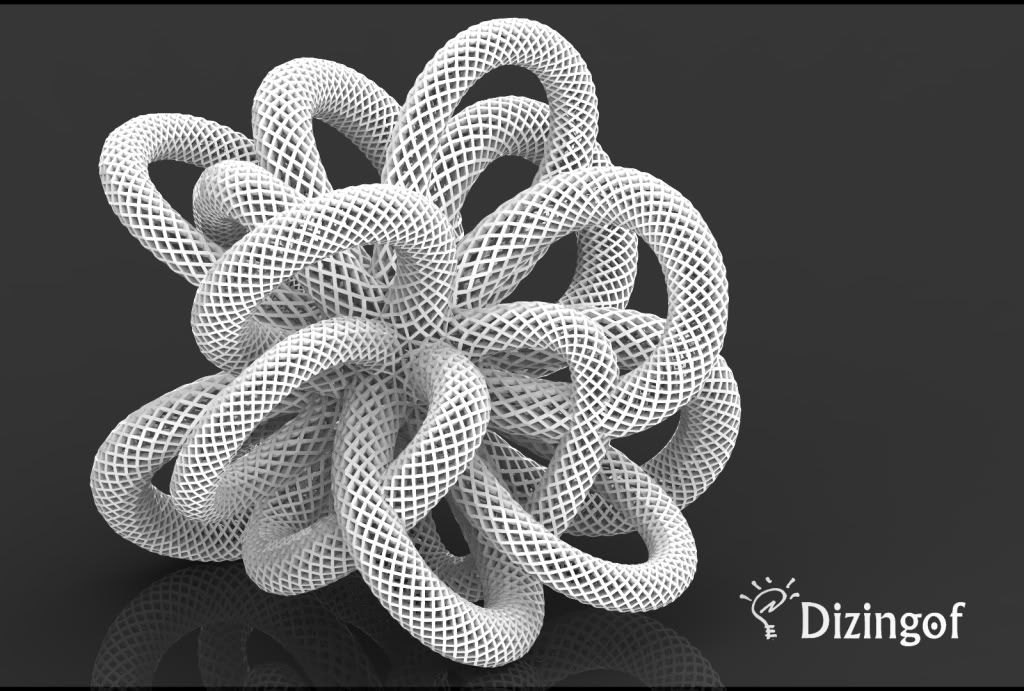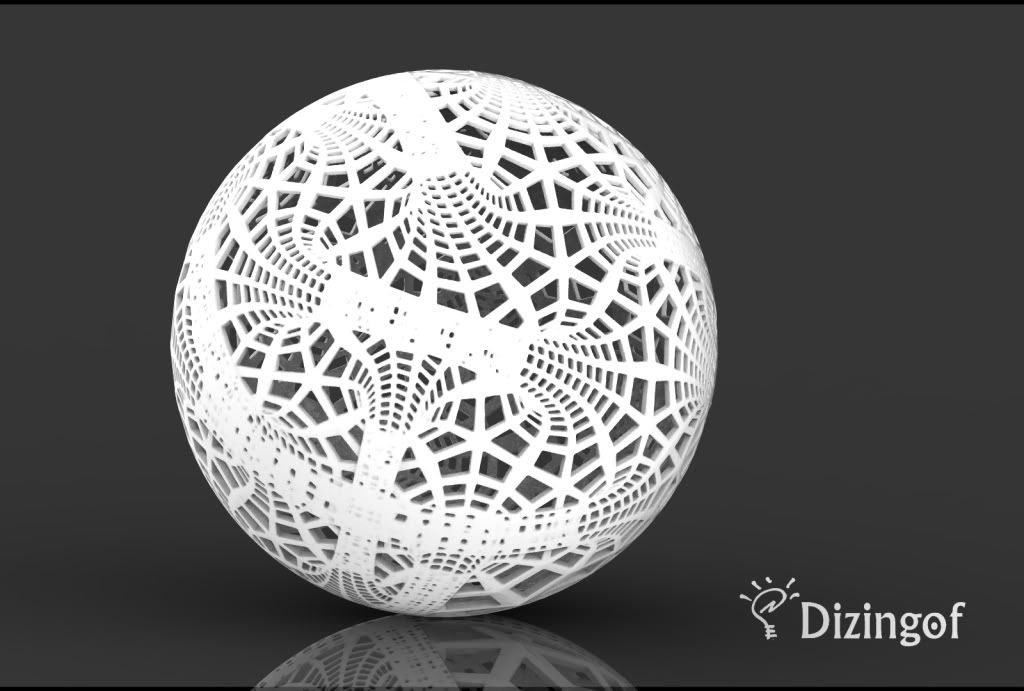 Dizingof has been gracious enough to pledge one of his Math Models to FabberForge as our first shared design!
Where did Dizingof draw his inspiration for these artistic/nerdy beatuties? Dizingof told us in an email, "I have to say i was greatly inspired for my Math Art designs by the unique work of Bathsheba Grossman - an artist i admire."
Dezingof's Math Art at Shapeways:
http://www.shapeways.com/shops/dizingof
Aldo

Dizingof's Dice collection at Ponoko:
http://www.ponoko.com/showroom/dizingof
Companion Dice!

A Photo Gallery of Dizingof's Designs:
http://www.photobucket.com/dizingof
Dizingof's iDevices concept videos: http://www.youtube.com/dizingof
Just like this author, Dizingof purchased a RepRap Huxely Pro 3D printer for Christmas - "i look forward to printing my designs with the highest possible resolution that this awesome printer can produce." -Dizingof
FabberForge's first shared design and new site symbol! Crafted by noted 3D design artist Dizingof. Download and print the 100mm "Omicron" today! Be sure to head on over to Shapeways to check out Dizingof's full "Math-Art" collection!